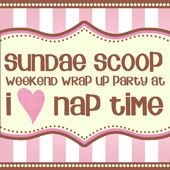 I did it! I just listed my very first item on my new Etsy shop, Miss Nicole Creates! I've named it The Diana Bag, since my sister Diana was the inspiration for it. I had just finished making this...
....and she says, "I love it! Now can you make a Dsi XL case? Maybe in leopard print?"
Sadly, I didn't get around to shopping for some cute leopard print fabric, but I did get this done today.
Pretty cute, huh? And it is my very first Etsy.com shop listing. Thanks Diana! Love you!